Goslings and Ducklings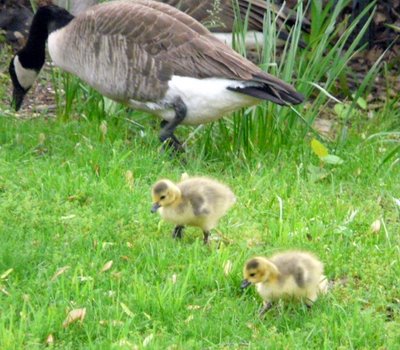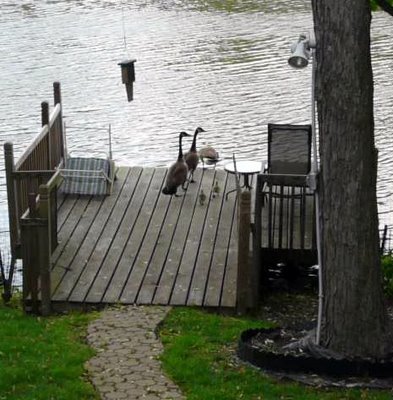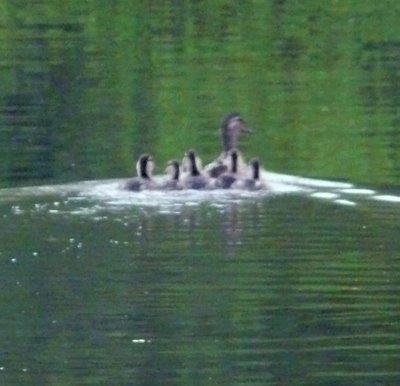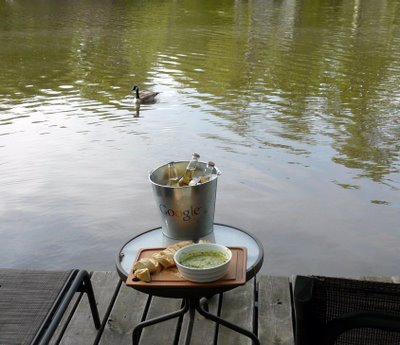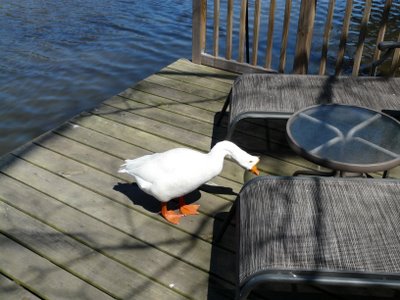 Some geese brought their goslings into our yard today. They left by way of the dock. We've also spotted some ducklings, but none have been very close. We do try to use the dock ourselves. Fortunately, the Canada Geese prefer Molsons to Corona. "Whitey" has been crashing our parties a bit.
Labels: Babies, Canada Goose, Ducks, Spring Birds
Lynn said...

You have a google beer bucket? Nerds. Don't give any beer to the baby geese- they're too young.
posted by Chris and Mike at 4:44 PM