Great Blue Heron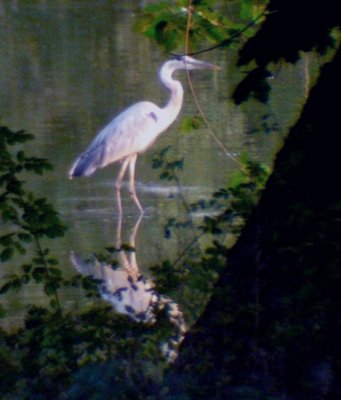 We took our walk early this morning and surprised a great blue heron. He flew off after a few seconds but we were able to get this photo. We're posting this for Lana, who told us she loves herons.
Labels: Great Blue Heron, Heron, Summer Birds
I saw a great blue heron today (Sun. 12/27) in my backyard in Plainfield, NJ. I took a picture of it with my cell phone. I could not believe it. I've never seen a bird this tall. He looks like a Crane. He has a very long neck, long legs and an expansive wing span. Is he lost?
posted by Chris and Mike at 12:52 PM