Egret at Island Beach State Park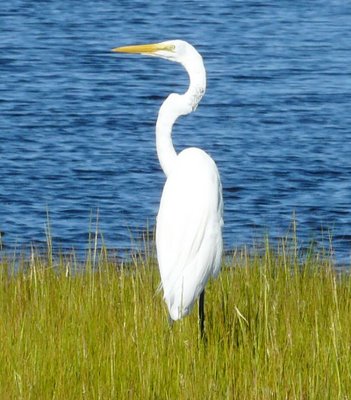 Here is a photo of an egret taken on the bay side of Island Beach State Park on the Jersey shore.
Labels: Great Egret, Heron, Island Beach State Park, Summer Birds
msprius said...

I love the picture of the egret. I would like to have your permission to use this photo as the inspiration for an art quilt. Please let me know if this is acceptable to you. This is not a money making project but may be shown at various venues in the US.

Chris and Mike said...

Yes, feel free.

Tell us where it's displayed and we may go see it.

xiao said...

This comment has been removed by a blog administrator.
posted by Chris and Mike at 7:49 PM