Skating on Lake Nelson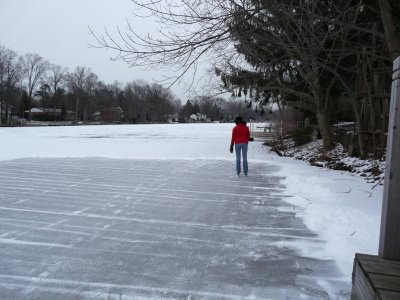 With the lake completely frozen over for a week, the geese and ducks have left Lake Nelson. We hear the kingfisher occasionally and think he's feeding in the unfrozen stream past the dam. The creature in this photo seems to like the ice and occasionally comes to the house for treats of hot chocolate.
looks like something that bob and linda loveland could have posted, complete with the hot choc mention!
posted by Chris and Mike at 8:07 PM