Yellow Bellied Sapsucker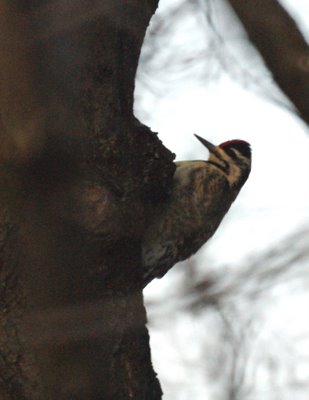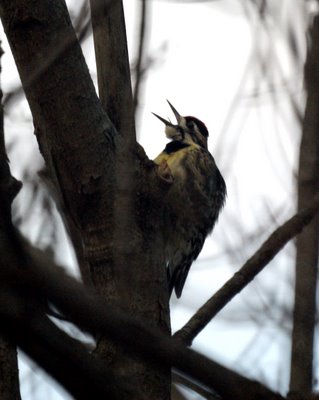 We are glad to see another of our winter bird friends back. The yellow-bellied sapsucker made an appearance about a week ago and we finally got some pictures of her. Hopefully, we will see a male sapsucker this year too.
Labels: Winter Birds, Yellow Bellied Sapsucker
stella said...

We've been seeing a male yellow-bellied sapsucker at our suet feeder for several weeks. I had never seen one before in the 23 years we've lived in Pittsgrove (and watched birds). We also have been seeing downy, hairy and red-bellied woodpeckers.

Question: For the first time in many years I am thrilled to see that we have an abundance of blue jays. It seemed as though they had disappeared. Can anyone explain their return?
posted by Chris and Mike at 5:36 PM