Sometimes we need air traffic control at the feeder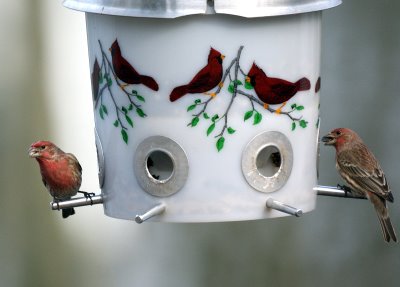 The feeder is quite popular these days. Pine Siskins and Goldfinches are sharing the feeder in the top photo. Two house finches are shown in the bottom photo.
Labels: American Goldfinch, House Finch, Pine Siskin, Winter Birds
safetraining said...

Extremely useful information which you have shared here.Traffic Control Safety Training This is a great way to enhance knowledge for us, and also helpful for us. Thankful to you for sharing an article like this.
posted by Chris and Mike at 8:26 PM