Blue-Winged Teals on Lake Nelson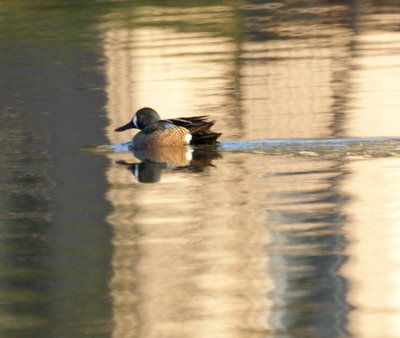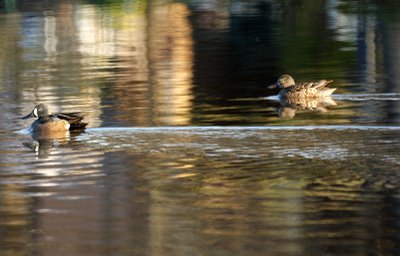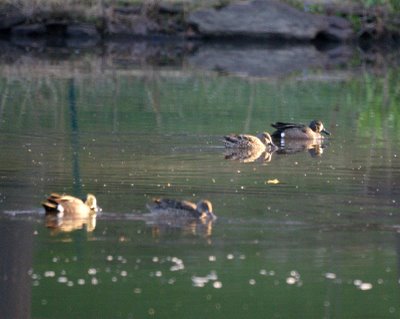 We first saw blue-winged teals while on vacation in Palm Island in the St Vincent & The Grenadines. Now we realize there is no reason to go to the Caribbean at all, since a group of 5-6 teals stopped at Lake Nelson during their migration.
Labels: Blue-Winged Teal, Spring Birds
John Williams said...

Duane Berkey said...
posted by Chris and Mike at 5:58 PM