Juvenile Swallows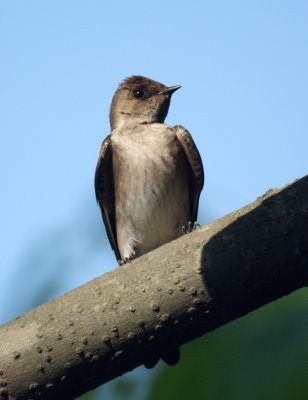 Barn Swallow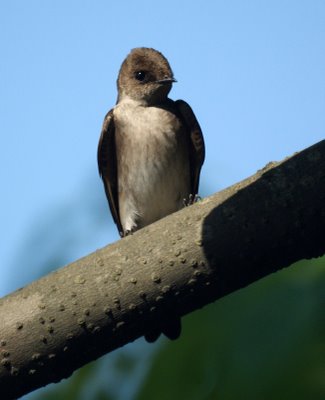 Barn Swallow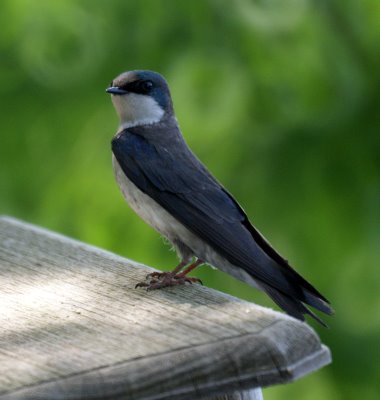 Tree Swallow
The swallows have been out in full force this spring. The juveniles in these pictures were part of groups that seemed to be honing their flying skills. The immature tree swallow made several aborted attempts at entering the duck house, coming within inches of our heads a couple times. It's possible its nest was in the duck house since we also had swallows frequenting it last month. The swallow interrupted the house wren and rested on the duck house. We saw an adult come to feed it, but the feeding was broken up when they were chased away by the orange avenger, aka the Baltimore Oriole, enforcing the no-fly zone within 50 feet of their nest.
Labels: Barn Swallow, Spring Birds, Tree Swallow
We have a male and a female tree swallow who have been living in our little bird house for 3 weeks now. We really enjoy them and the male actually perches on one of our shepherds hooks and we whitle and talk to him (it actually seems like he knows us). When we go outside on near the tree they are not frightened at all. We have a cat and they could care less about each other.
posted by Chris and Mike at 6:41 PM