Great-horned Owl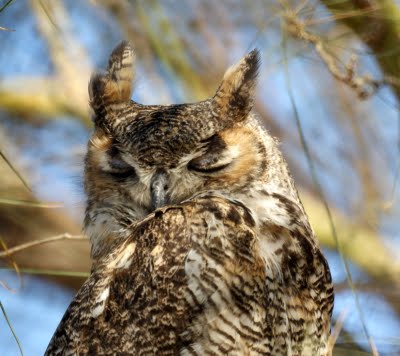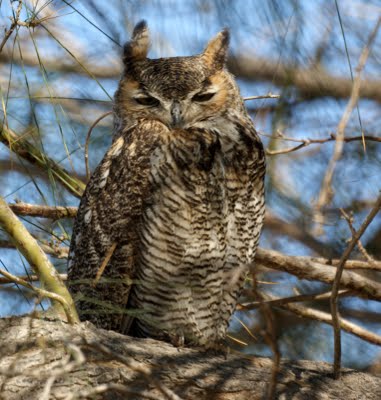 Chris (aka Pocahontas) spotted some owl pellets on a trail. She looked around and spotted this Great-horned Owl. We like photographing birds that barely move.
Labels: California, Great-horned Owl, Owl, Salton Sea
Lynn said...

You finally saw another owl!

Nina said...

Hi Chris & Mike
Where did you get this great picture.

Chris and Mike said...

He was also at the Salton Sea NWR.
posted by Chris and Mike at 8:41 AM