Special Caribbean Issue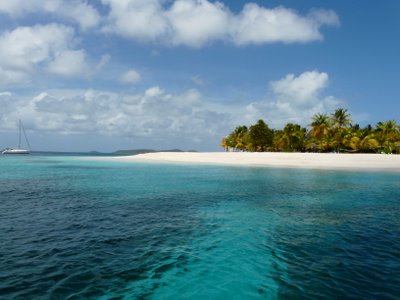 While Lake Nelson has it charms, sometimes people and birds require warmer climates and turquoise waters. We spent a week in St. Vincent and the Grenadines on two islands (Petit St. Vincent and Palm Island). Here are some the birds we encountered.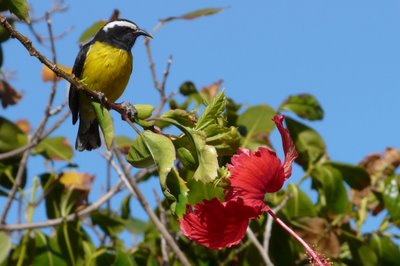 Bananaquit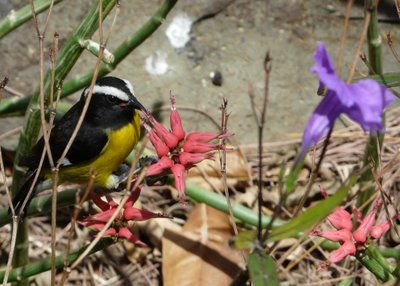 Another Bananaquit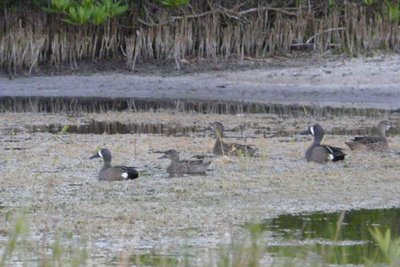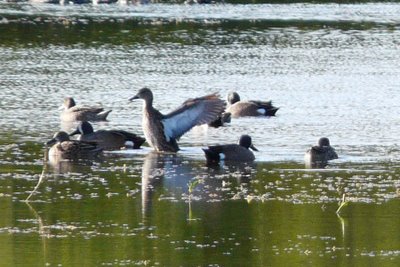 This duck was in a lagoon in the middle of Palm Island, SVG. It took some time searching on the internet, but we eventually identified it as a blue-winged teal on vacation in Palm Island, SVG. We prefered the caribbean waters, but they liked the lagoon.
Labels: Bananaquit, Blue Heron, Blue-Winged Teal, Common Moorhen, Frigate, Great Egret, Heron, Tropical Mockingbird
Fantastic pics! I submit that the "sandpiper" is a ruddy turnstone.
posted by Chris and Mike at 7:17 PM