Turtle
We spotted a turtle poking his head up. We all are really looking forward to spending more time outside this Spring.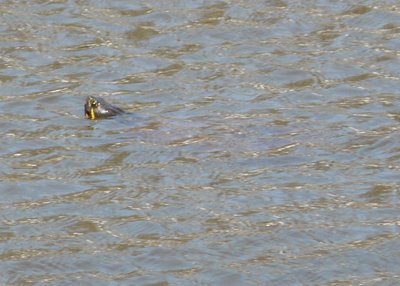 However, we also have fond memories of snorkeling among the sea turtles in the Caribbean. We won't be snorkeling in Lake Nelson.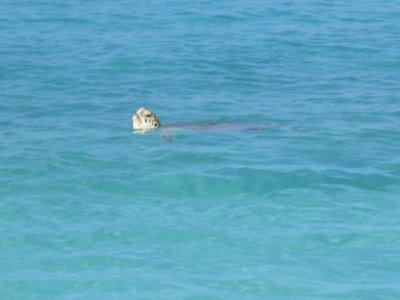 Technically, a turtle is not a member of the bird family and doesn't belong on this blog. We like turtles though. So does our daughter Lynn. Below is another turtle picture from UCLA's botanical garden just for her.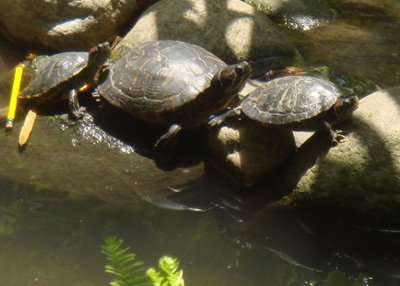 Labels: Spring Birds, Turtle
posted by Chris and Mike at 8:24 AM