Great Blue Heron Nests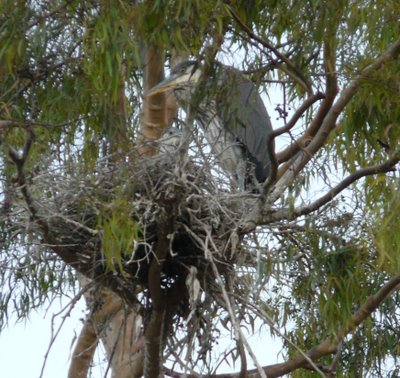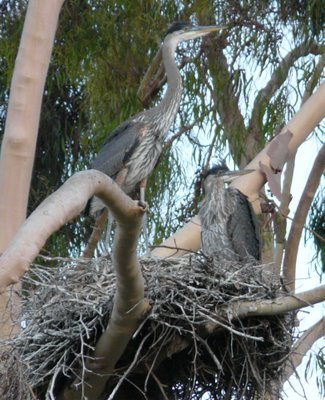 It all started one day about ten years ago when we were living in Southern California. Chris was coming home from grocery shopping and while stopped at a red light, she saw a heron fly overhead and land in a eucalyptus tree. A few days later, Chris brought Mike back to the area and they saw several heron nests with babies in the trees. On a recent trip back to SoCal, we were pleased to see that herons are still nesting in these trees.
We saw one baby great blue heron in a nest with a protective mother in the top photo. We think the bottom photo shows two juveniles in another nest who are waiting for a parent to return.
Labels: California, Great Blue Heron
posted by Chris and Mike at 1:08 AM