Red Bellied Woodpecker Photos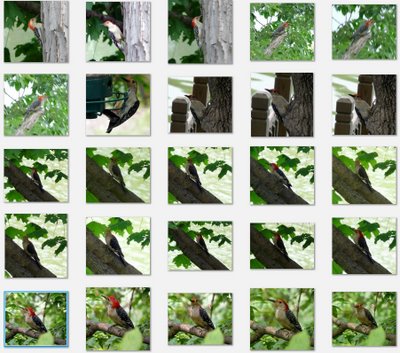 Sometimes it's tough deciding which photos to post. The red bellied woodpecker, also known as Mr. Spectacular, is a favorite. He spent an hour posing in different trees.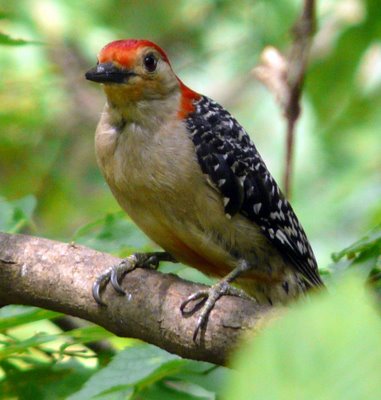 Labels: Red Bellied Woodpecker, Summer Birds
I am in New Hampshire. I saw this type of woodpecker for the 1st time yesterday at my suet feeder. Have many other kinds. Had to look this one up! Catherine

Pastor Jeff Hanscom said...

We just moments ago saw a pair of these in our backyard. We are in New Brunswick, Canada... Near Moncton. Great pics!

one in Twin Cities area of Minnesota as well

Just saw one of these for first time in my southern pine in southeast Florida!
posted by Chris and Mike at 7:36 AM