Black and White Warbler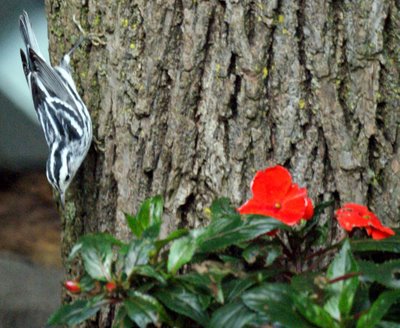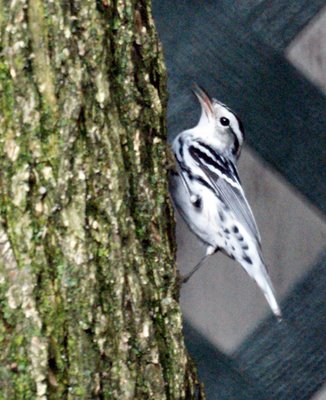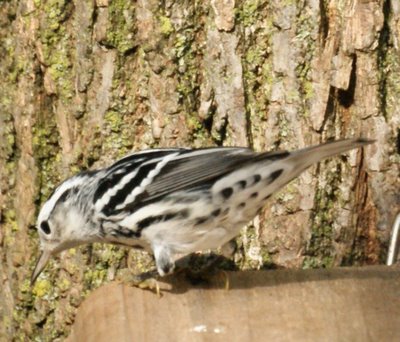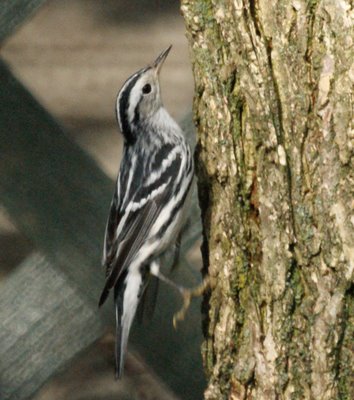 An infrequent but oh so delightful visitor is the black and white warbler. Maybe they are here more often, though, and we just don't see them because they dart around very quickly. They don't come to any of the feeders but appear to be getting insects from all the nooks and crannies in the trees.
Labels: Black and White Warbler, Summer Birds, Warbler
I saw these yesterday in my backyard for the first time. I was curious about what they were and found your site. Thanks for the info. I am in Towaco.

I rescued one today, stuck in Newport PATH station, a largeclump of hair and dust stuck on it's leg. Caught it iin a shirt, removed the debris, set it outside. It took off in a northwesterly direction!
posted by Chris and Mike at 2:07 PM