Birds from the backyard feeders
We put up a jelly feeder for the orioles. They ignored it while building their nest and then disappeared entirely during the June rains. The catbirds have been sampling the jelly recently.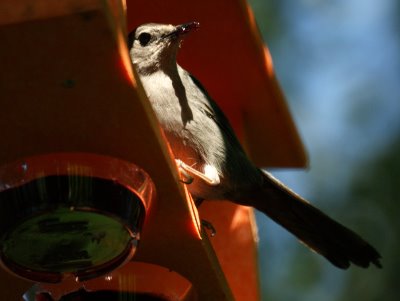 The goldfinches are returning to the nyjer feeder now but not in the same numbers that we saw last year.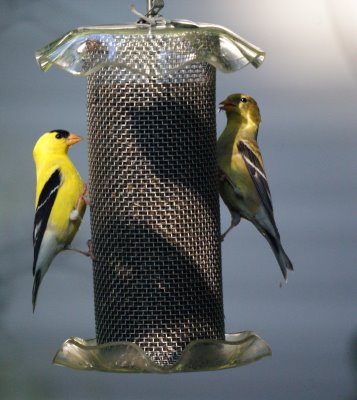 Labels: American Goldfinch, Gray Catbird, Summer Birds
posted by Chris and Mike at 3:16 PM