Sandhill Cranes: Photo by Greg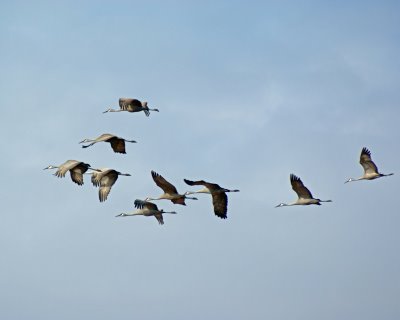 Group of Sandhill Cranes caught in flight. Seen 1/25/09 in Bridgeton, Cumberland County, New Jersey.
Labels: Contributed Photos
suszana said...

I actually saw one of these in Hamilton NJ, it just flew right over my head and i was in awe as I looked up to see it fly over me and couldnt figure out what it was but it looked like nothing normal for the area but it was there!
posted by Chris and Mike at 6:26 AM