Photos contributed by Joe (Bernardsville, NJ)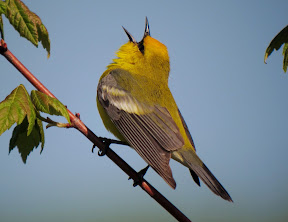 Blue-Winged Warbler
Early morning at Lord Sterling Park, Basking Ridge
Royal Tern, Lavallette
Note the band on this bird's leg. Taken on the bay side, it was with another adult and a juvenile.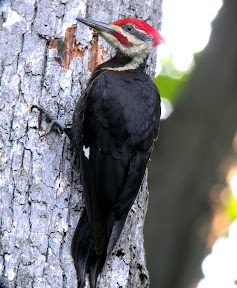 Male Pileated Woodpecker
I discovered a nesting pair in a tall dead tulip tree in my yard in Bernardsville this Spring. Over the course of a month or so, I watched as the pair successfully raised a pair of young.
Labels: Contributed Photos
posted by Chris and Mike at 3:05 PM