Jeff in Cherry Hill: Great Blue Heron that dines at my goldfish pond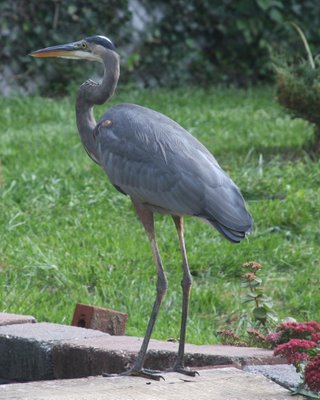 Click Photo for Larger Scene
Great Blue Heron that visits in the spring and fall to dine on my goldfish pond.
I have installed a plastic decoy which worked pretty well but have been wiped out twice.
Labels: Contributed Photos
I have friends on Circle Lane, Cherry Hill, NJ that have had a Great Blue Heron that has been hanging around since this pass summer. A tree overhanging the Koi pond was cut down. It has snatched about a dozen Koi out of the pond since then. He has dropped most of them because the dogs have spotted him too late.
posted by Chris and Mike at 5:51 PM