Indigo Buntings: Photo by Carol in Hopewell, NJ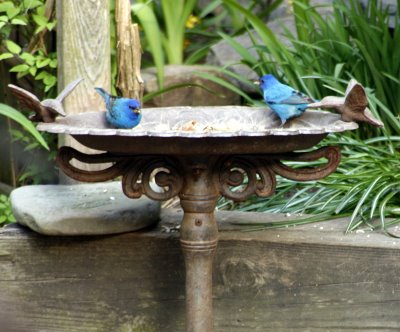 These two Indigo Bunting were at my feeder here in Hopewell just a few days ago. I was thrilled to see them because I have never seen Buntings before in my yard.
Labels: Contributed Photos
Mohamed said...

God is great.. this show how can we learn the romance and learn the real love by the birds
mohamed mahgoub from Egypt

I didn't even know that there were Indigo Buntings in NJ! Thanks so much for posting this beautiful photo.
posted by Chris and Mike at 8:50 PM