Willet?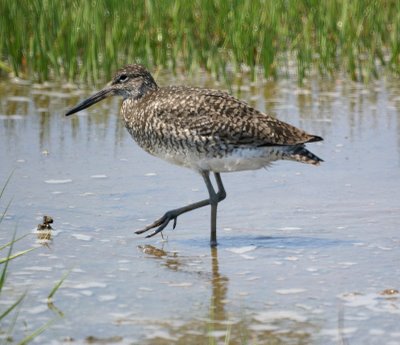 Here's a "shore bird", about 12 inches tall. We think its a willet or maybe a snipe.
From the Wetlands Institute in Stone Harbor near Cape May.
Labels: Cape May, Spring Birds
Hi.I'm a birdwatcher from SC.I live on the coast so I see these birds often.I would like to confirm your speculations that this is a willet.
posted by Chris and Mike at 2:54 PM